WOOD, WOODWORKING MACHINERY & ACCESSORIES PAVILION AT HALL 9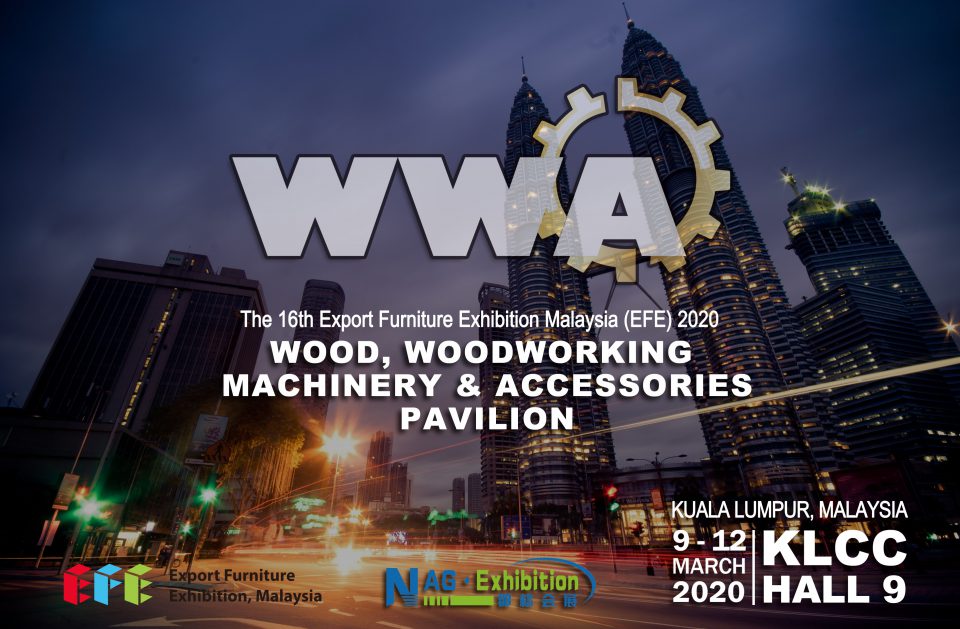 To complete the industry upgrading, EFE 2020 has map the furniture industry based on the industry's advantages with a dedicated 'Wood, Woodworking Machinery & Accessories Pavilion' by introducing brand new fields such as high-end furniture materials, semi-furnished product processing and smart software development with the purpose of driving groundbreaking furniture woodworking machineries, furniture material application and scientific and technical innovation, promoting refined development of the industry. A wide variety of furniture accessories including the latest innovations are also available to fulfill your sourcing needs.
The Woodworking machinery sector is important to the furniture industry and with the progression to Industry 4.0, industry players will be enlightened with the latest machinery and technology in the manufacture of furniture. Exhibits of Solid Wood, Plate Processing Machinery, Equipment, Accessories and Tools, Chip less cutting machines for boards and laminated material, Chipper and chipping mills, Dryers, Sanders, Bending machines, Block presses for plywood and laminated veneer lumber, Boring machines for sawing, moulding, boring and dowel-driving, Boring units, Briquetting presses, Brushing and cleaning machines for work pieces; Cutter and Saw, Abrasive Products, Adhesives; Wood products, Hardware and others are on display.
With the support of the Malaysian government, EFE2020 will create a grand gathering of the whole industry chain, exhibiting professional furniture machinery, wood, woodworking machinery and accessories at KLCC, Hall 9.
Welcome to EFE 2020 WOOD, WOODWORKING MACHINERY & ACCESSORIES PAVILION!
If you have any inquiry, please email to marketing.nag@hotmail.com