Mr. Chua Chun Chai
Chairman of Export Furniture Exhibition (EFE)
Warmest Greetings from Export Furniture Exhibition and Malaysia!
Export Furniture Exhibition (EFE) is internationally known to global buyers from all over the world as one of the top furniture fairs in Southeast Asia and the fair continues to attract more and more trade visitors annually. The exhibition is the signature event of the Malaysian Furniture Council (MFC) and organized by EFE Expo Sdn Bhd., a wholly-owned company of MFC.
The Malaysian furniture industry has commendably thrived because of its strong downstream sector and is one of the few industries in Malaysia that can proudly stand out for its products as truly 'Made-in-Malaysia". The global furniture market is growing with market gravity shifting towards the Asia Pacific region and Malaysian furniture manufacturers can look forward to enjoying a much larger slice of the market share. Thus, the outlook for the Malaysian furniture industry is certainly bright.
Present furniture exhibition trends have taken on a new outlook with a comprehensive of a large variety of various types of products from workplace furniture, semi-finished goods, wood-working machinery, furniture accessories, hospitality furniture, raw materials, project and contract furniture besides home and office furniture. Global international buyers and professionals, wholesalers, retailers, distributors, dealers, designers, architects, contract consultants including local project planners are cordially invited to EFE 2024.
With 16 years of experience, EFE has served great opportunities to SMEs, entrepreneurs, furniture manufacturers, buyers and visitors with good business, networking and at the same time generated export revenue for the nation. Being bold and distinctive, EFE 2024 is set to attract more buyers with its larger exhibition space at KLCC. One of the major highlights of EFE 2024 is the inauguration of the "Office Furniture Hall" with the latest innovative and modern creative office furniture.
Our exciting exhibitors look forward to welcome all buyers and visitors to view their latest collections and designs for bedrooms, living area, kitchens, children, office, hotel lounges and outdoor living.
Last but not least, my appreciation and heartfelt thanks to all our exhibitors and partners for your continuous support. My heartfelt thanks to EFE team to make 2024 another successful year. I look forward to another successful and rewarding businesses for all buyers, visitors and exhibitors.
Thank you.
Mr. Khoo Yeow Chong
President of Malaysian Furniture Council (MFC)
Greetings from Malaysian Furniture Council!
The Malaysian Furniture Council (MFC) is the sole national trade body aimed at overseeing the overall development of the furniture industry and its members benefit remain protected. Through its subsidiary EFE Expo Sdn Bhd, since 2005, the annually organised Export Furniture Exhibition (EFE) provides a perfect platform for manufacturers to ensure Malaysian made furniture receives the highest attention and critical acclaim from the global market.
Furniture manufacturing has long been one of the most prominent sub-sectors in the timber industry. Our role as the largest employment provider in the wood-based industry is further reflected in the huge export volume. In 2019 alone, we exported US$ 4,324 billion worth of furniture to major markets such as the United States, Singapore, Japan, Australia among others.
Plenty of opportunity awaits in the furniture industry such as the resiliency in facing numerous challenges either economically or socially in nature. Despite all these roadblocks, the industry continues to grow at a rapid pace. This was even acknowledged by the government back in 2018 announcing that the furniture industry is set to achieve its export target of RM 12 billion by 2020. Nonetheless, resting on our laurels is not our style as we are now aiming RM 20 billion in export volume by 2025 through a double-pronged approach.
We are also focusing our resources through the global offices of Malaysian Timber Council (MTC) and Malaysia External Trade Development Corporation (MATRADE) to seek out for new international buyers. Through numerous engagements, there are now several types of aids and programmes provided by these organisations for interested parties.
Building a close and cordial relationship with the government is also one of the essential factors of our durability. MFC steps into this role by playing the bridge between the industry players and the government. Through close engagements with the Ministry of Plantation Industries and Commodities, Ministry of Home Affairs, Ministry of International Trade and Industry, Ministry of Human Resource and the Immigration Department, issues such as foreign workers, duties and licensing can be handled smoothly.
Internationally, MFC is a member of the ASEAN Furniture Industries Council (AFIC), Council of Asia Furniture Associations (CAFA) and the World Furniture Council. Through these platforms, we are able to exchange ideas and gain constructive suggestions from our global peers for the betterment of the Malaysian furniture industry.
Finally, it is my dream and vision to see the furniture industry propel to greater heights and become one of the largest sectors in Malaysia.
Thank you.
VISION

To be Southeast Asia's number one Furniture Trade Fair for global buyers in the future.

MISSION

The mission of Export Furniture Exhibition (EFE) is to provide the highest level of event planning services while maintaining extraordinary customer services and to enhance the professionalism and profitability of EFE through effective presentation in industry, government, education & training, and by identifying and meeting the needs of the furniture exhibition industry.

OBJECTIVE

Our goal is to help the furniture industry business by attracting buyers to the exhibition and providing industry players with opportunities to do export and expand their businesses through specific, measurable, achievable, realistic and time bound ways. With a focus on furniture, EFE strives to transform and upgrade the industry, encourage enterprises to go global and enhance product quality and brand value. EFE is a bridge that ties the industry and creates huge trade opportunities.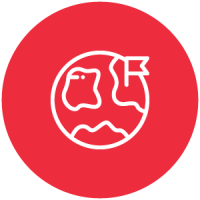 Malaysian Export District
As one of Southeast Asia's premier sourcing platform, EFE has spearheaded the furniture trade scene for years. Since its inception in 2005, every March, buyers from all over the world converge on this global stage.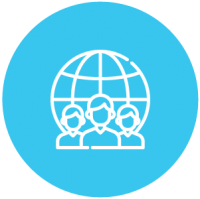 International Platform/ World Business Arena
As an international platform cum world business arena, EFE boasts of 80% of its exhibitors are Malaysian furniture manufacturers which provides B2B, interaction with international buyers, connect people with Malaysian made products and a ready market.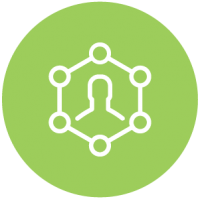 Universal Purchasing Power
Progressing and improving each year, EFE in recent years have drawn more influential quality buyers from over 140 countries worldwide to place orders in bulk on the spot during the fair.EFE has created fantastic business and networking opportunities for thousands of participants.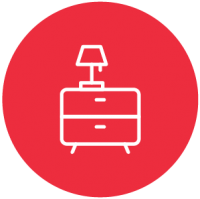 One-stop Product Sourcing Hub
Export Furniture Exhibition serves as a One-Stop Product Sourcing Hub where buyers are spoilt for choice with contemporary and innovative furniture on display.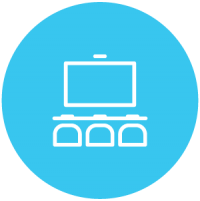 Industry Seminars
During fair days, several Industry Seminars are available by professional speakers from overseas to provide you with the current and latest developments in the global furniture market including the latest furniture designs.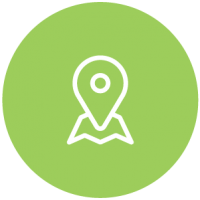 Strategic Venue/ Strategic Location
Strategically located at Kuala Lumpur Convention Centre (KLCC) at the heart of Kuala Lumpur, is an ideal place for everyone with hotels, F&B, shopping malls and entertainment just within a stone's throw distance.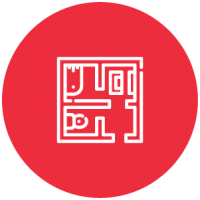 Prestigious environment
The friendly and clean environment makes it a complete place for all.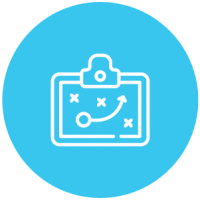 Professional Organizer
EFE is presented by the Malaysian Furniture Council (MFC), the national organization representing the furniture industry of Malaysia, and organized by EFE Expo Sdn Bhd, a wholly-owned company of MFC. It is backed by a dedicated team of professionals with a firm commitment to professionalism, dynamism, and innovation.